SERVICE TECHNICIAN CENTERS
Discover the new exciting platform built to learn everything you should know about
OCEAN REEF products, their safe and correct use and much more! 
This platform is intended for OCEAN REEF Dealers,
Technicians, Staff, Area managers and Scuba Professionals
who seek deeper knowledge of our products.
TRAINING & SERVICE TECHNICIAN CENTERS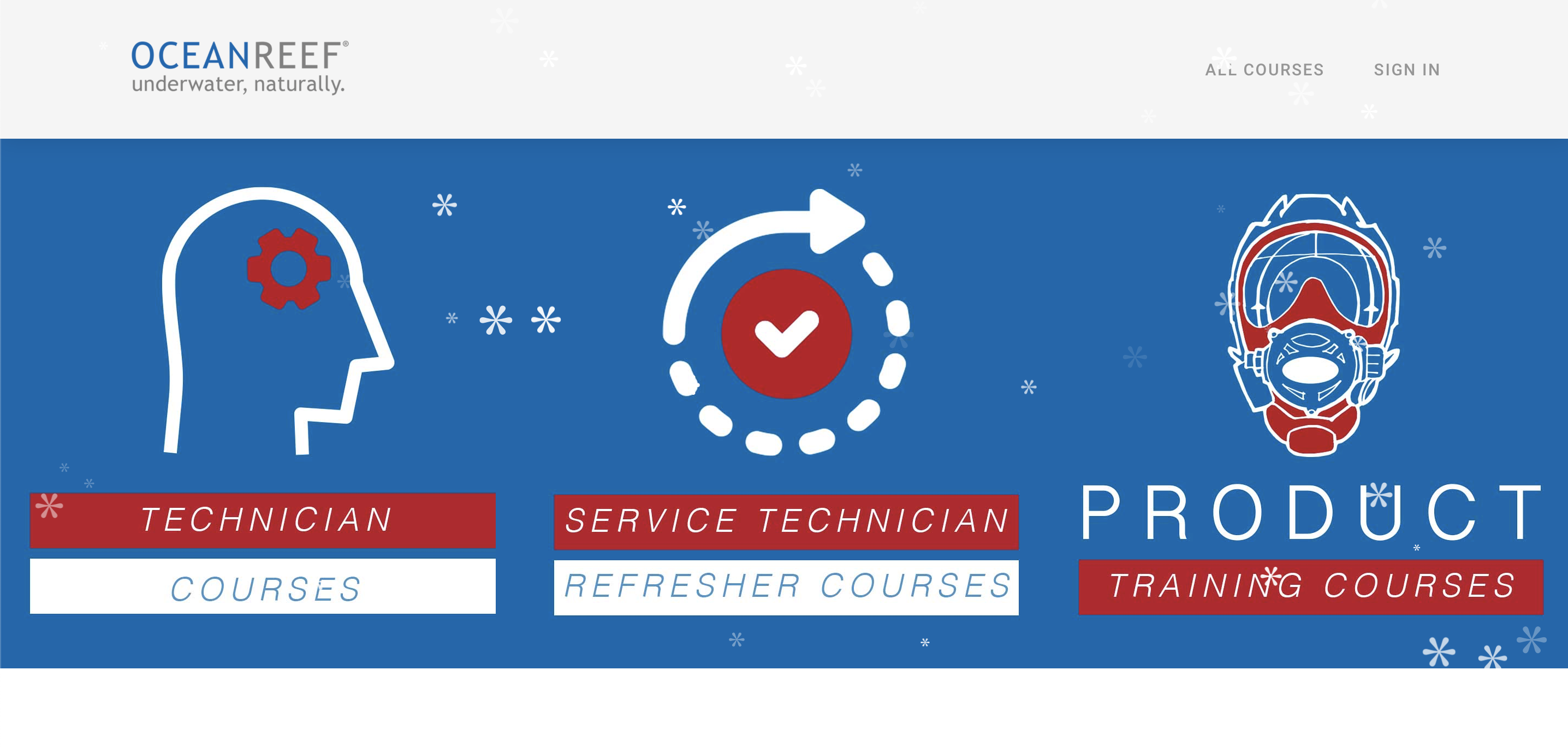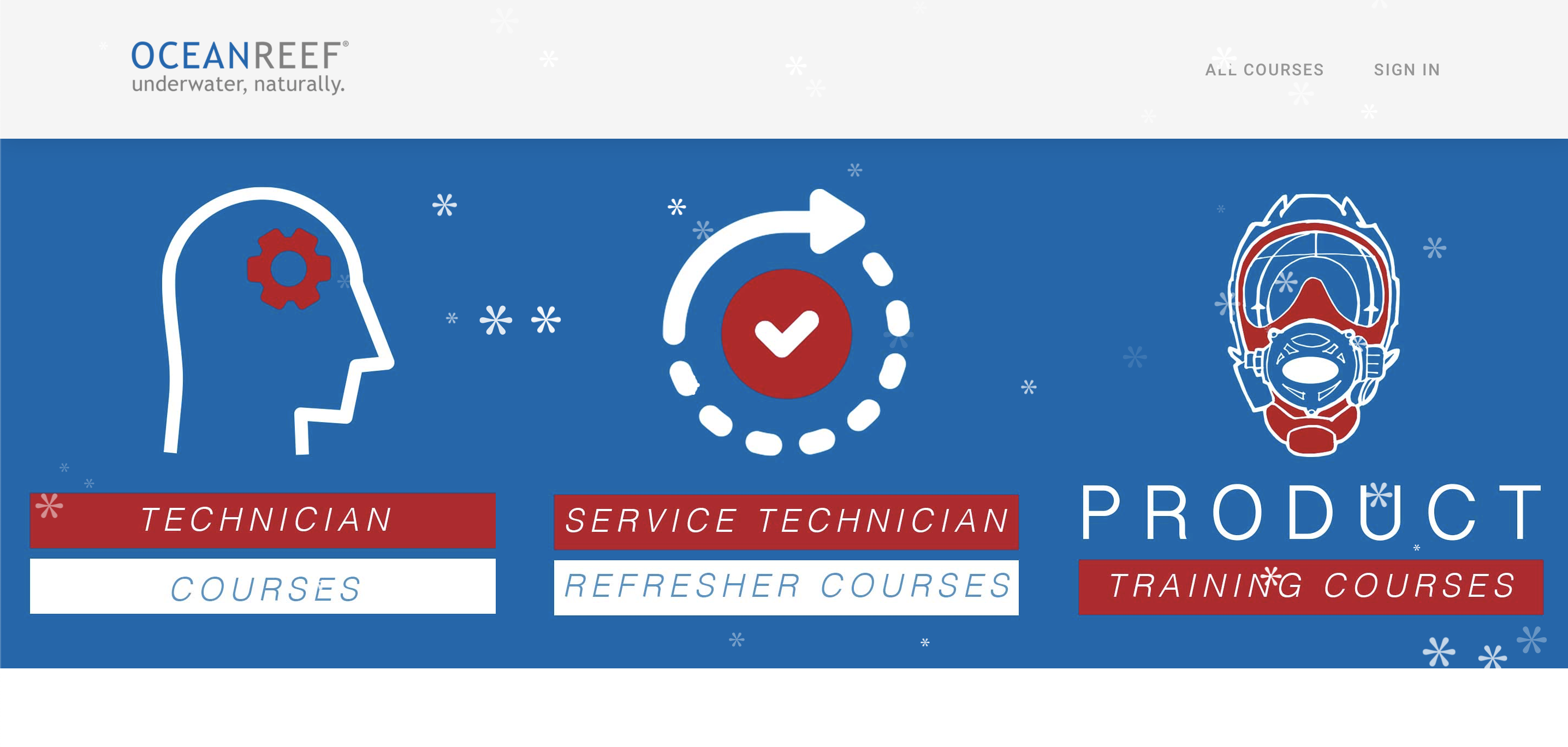 Integrated Diving Mask (IDM)
training videos
In order to become a real diver, you need passion, commitment, good teachers and a lot of training. Nevertheless, you might be left with some doubt! This is why OCEAN REEF has created this playlist reviewing step by step all the movements and the basic precautions needed for a completely safe dive. Videos are intended as a support to Reading the User Manual and proper training with certified professionals.
Check our course dates below!
When and where to get Training
| | | | |
| --- | --- | --- | --- |
| COURSE: | DATE: | LOCATION: | CONTACT: |
| | | | |
| Instructor Course (AIC) |  April 1 & 2 | Porto, Portugal | m.preto@oceanreefgroup.com |
| | | | |
| Instructor Course (AIC)  | April 10 & 11 | Cape Coral, Florida | a.olday@oceanreefgroup.com |
| | | | |
| Instructor Course (AIC) | May 15 & 16 | Chalkis, Greece | stratos_sinodis@hotmail.com |
| | | | |
| Instructor Course (AIC) | Contact ITC UK | UK & MALTA | c.mainprize@oceanreefgroup.com |
| | | | |
| Service Technician | Contact ITC UK | UK & MALTA | c.mainprize@oceanreefgroup.com |
| | | | |
| | | | |
SERVICE CLINIC - ONLINE PRIVATE CLASS
The OCEAN REEF ONLINE PRIVATE CLASS will provide all of the required knowledge to troubleshoot, repair, and service Neptune Space IDMs (Integrated Diving Masks) and communication units. The program consists of knowledge development, hands on training, and a final evaluation. Becoming qualified as an OCEAN REEF Service Center requires attending the course/program, passing the evaluation & purchasing the required tools, at which time the shop will be eligible to purchase parts and service OCEAN REEF equipment.
If you would like to proceed please email education@oceanreefgroup.com 
You will then receive a link to complete the registration to the course.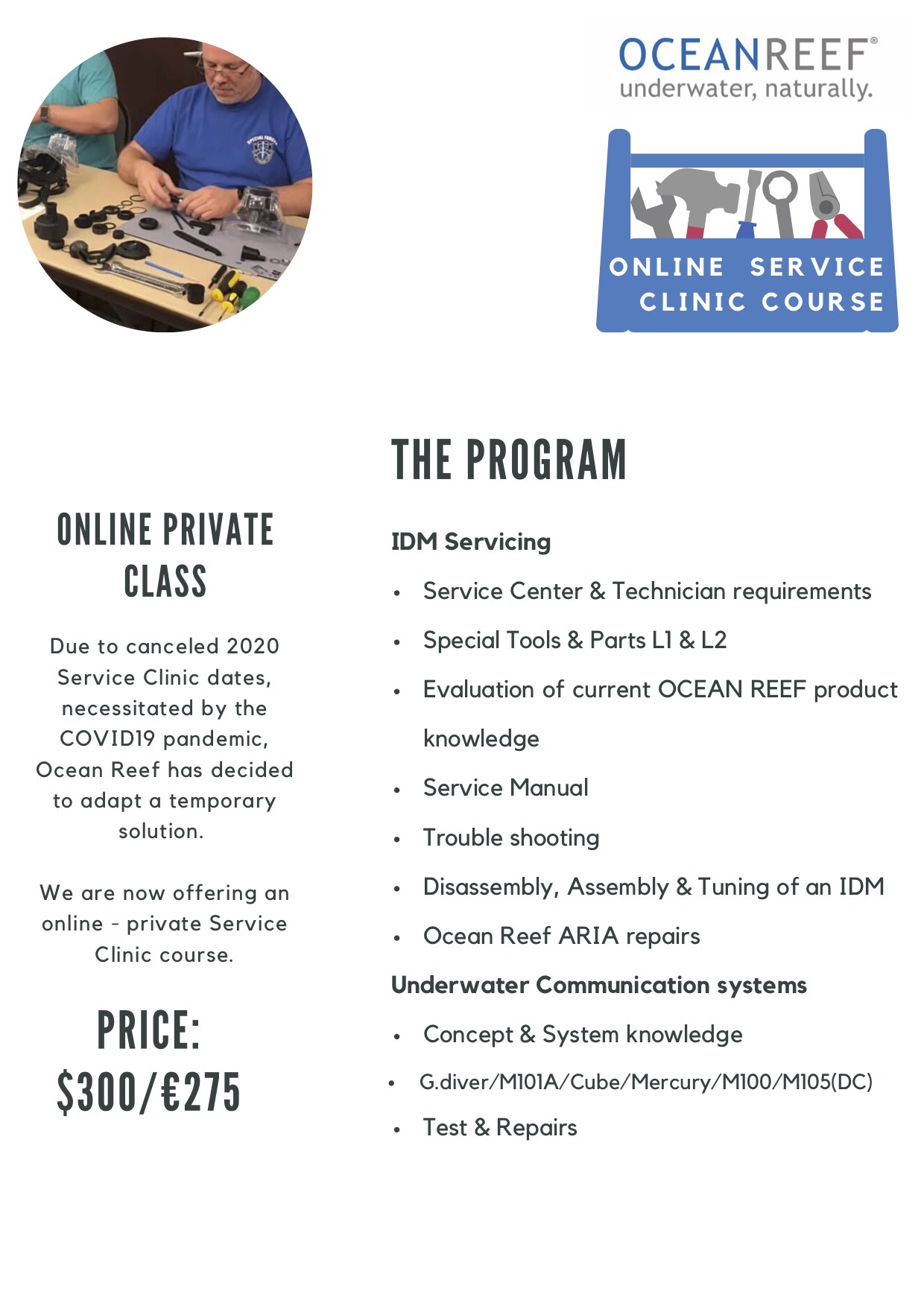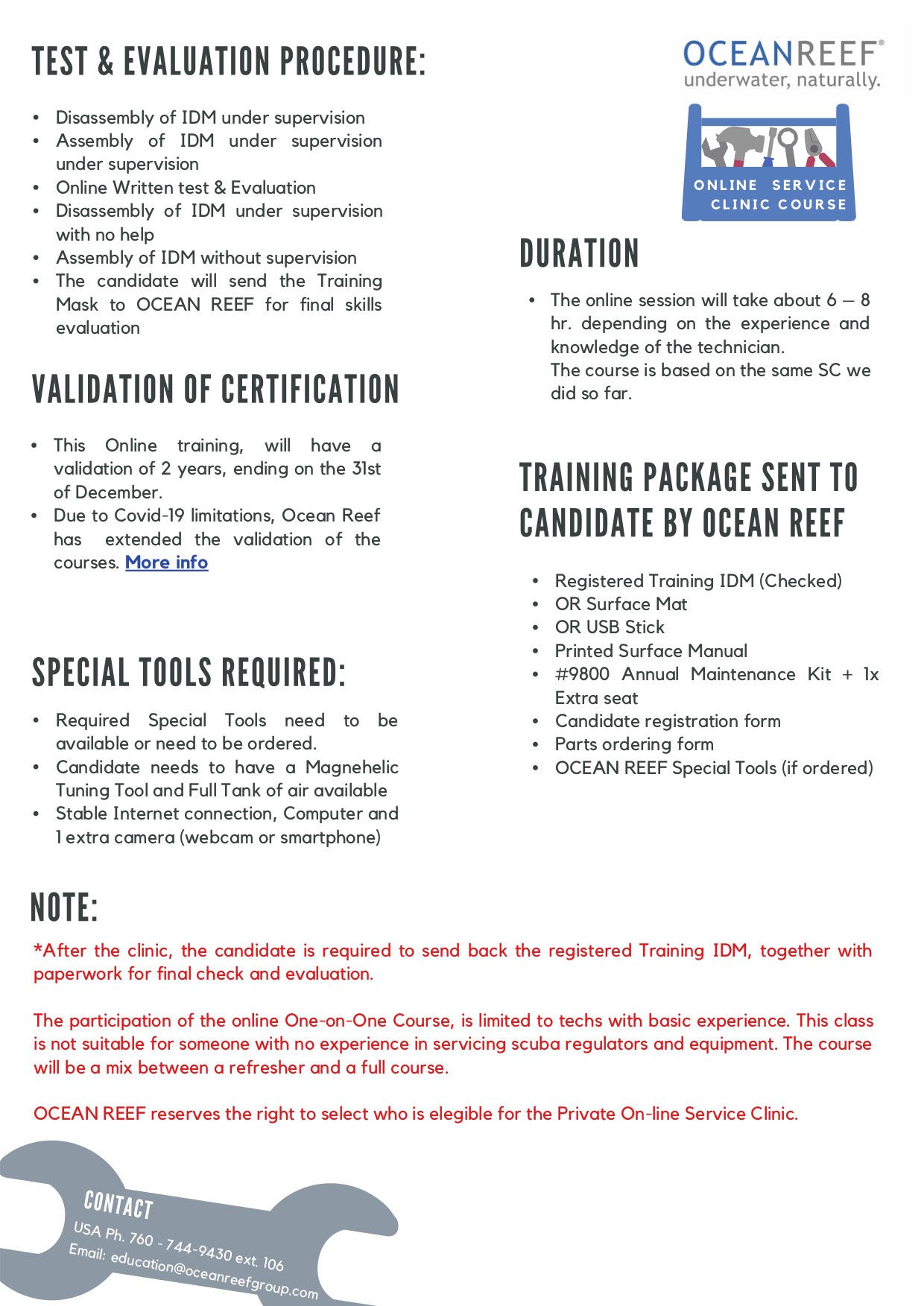 SERVICE CLINIC - EXTENSION OF CERTIFICATES DUE TO COVID19
Due to canceled 2020 Service Clinic dates, necessitated by the COVID19 pandemic, Ocean Reef has decided to extend validation of some current and recently expired Service Technician certifications:
– Certifications with expiration date in 2020 will be extended through December 31, 2021
– Certifications with expiration date in 2019 will be extended through December 31, 2020
– Certifications with expiring date in 2018 and earlier will still need a full refresher. 
FALL 2020: A NEW WAY OF TRAINING
Ocean Reef is currently working on a revision of the Servicing Clinic program which we expected to be
ready for introduction at the DEMA SHOW 2020. 
The new program will be modular with much of the course conducted online to provide increased flexibility for completing the program.
The new Service Training program will include even more detailed technical information, instructional videos, and explanations about the entire OCEAN REEF IDM, Underwater Communication and Snorkeling product lines. 
As part of the new program, validation will move from a 2-year period to a 3-year period with all certifications ending on December 31
st
 of the 3rd
 year; no matter which day and month the course was taken. 
Ocean Reef places a lot of importance on our technician training programs and our authorized service technicians. After products leave our production facility, we depend on the knowledge of our Service Technicians in the field for their continued safe and optimum performance.
Full-Face Masks and U/W COM are not products that are like 'traditional scuba regulators' and have their own unique design and maintenance requirements. For that reason, it is imperative for in-depth and ongoing training by a service technician in order to maintain the quality and performance of our products.
Traditionally, DEMA Show is when a lot of technicians complete their certification or recertification courses. With DEMA Show 2020 being canceled, we believe that extending the expiration of certification by one year will solve many of our authorized technicians' concerns related to buying parts and being qualified for servicing our products. 
We hope to share more details about the new OCEAN REEF Service Technician program and alternative solutions for those technicians wanting to complete a certification or recertification this year, by the end of 3rd
 quarter of 2020.
Need more information? See the Frequently Asked Questions
MESTEL SAFETY Srl | Via Arvigo, 2 | 16010 S'Olcese (Genova) | T. +39 010 708 2011 | F. +39 010 708 2099 | P.IVA: 01674650997
OCEAN REEF Inc. - 2510 Island View Way - Vista, California 92081 USA - F. +1 760 744 9525 P. +1 760 744 9430