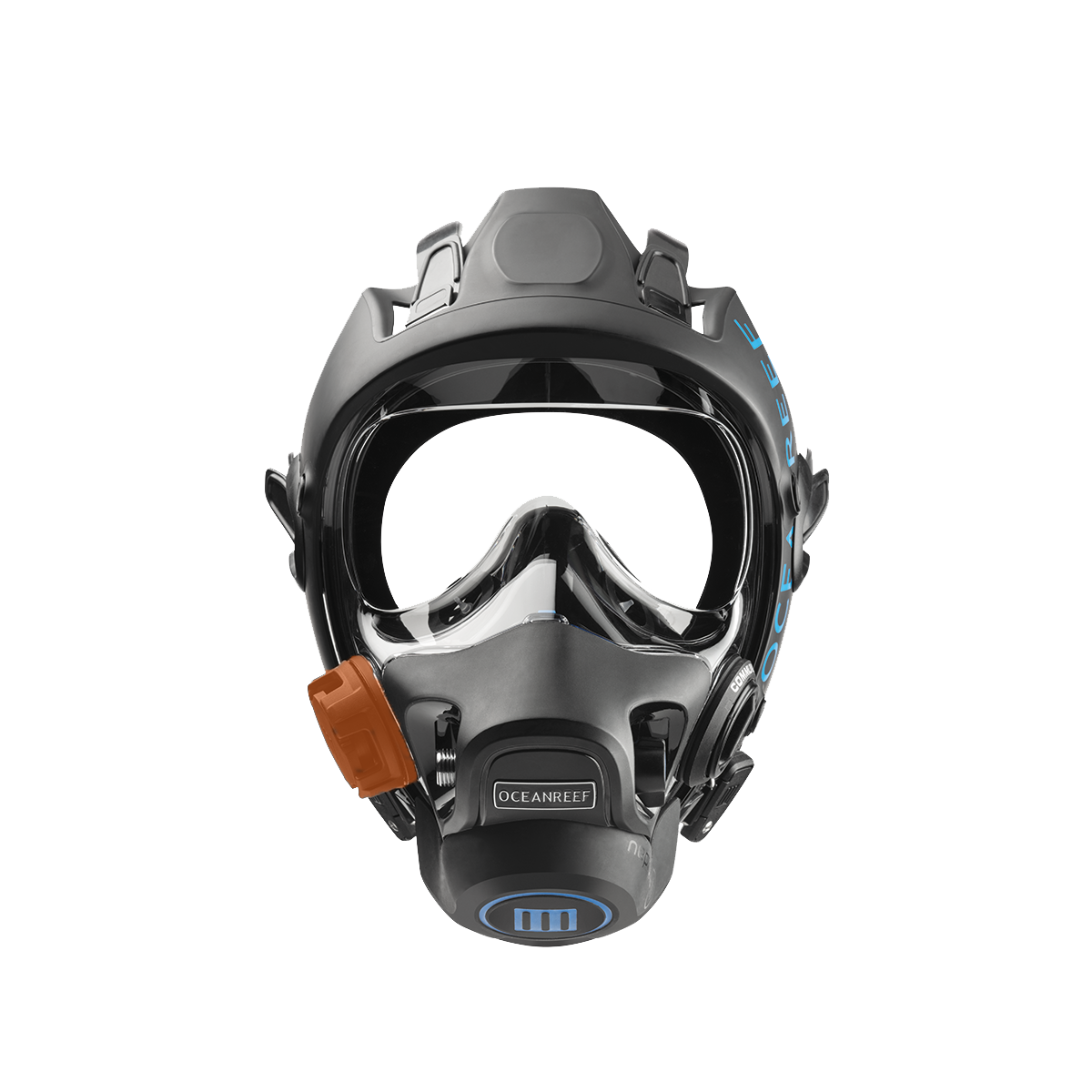 SURFACE AIR VALVE
Easy to grab, sturdy design.
Large air vents.
Allows IDM divers to breath ambient air when at the surface, without having to take off the mask.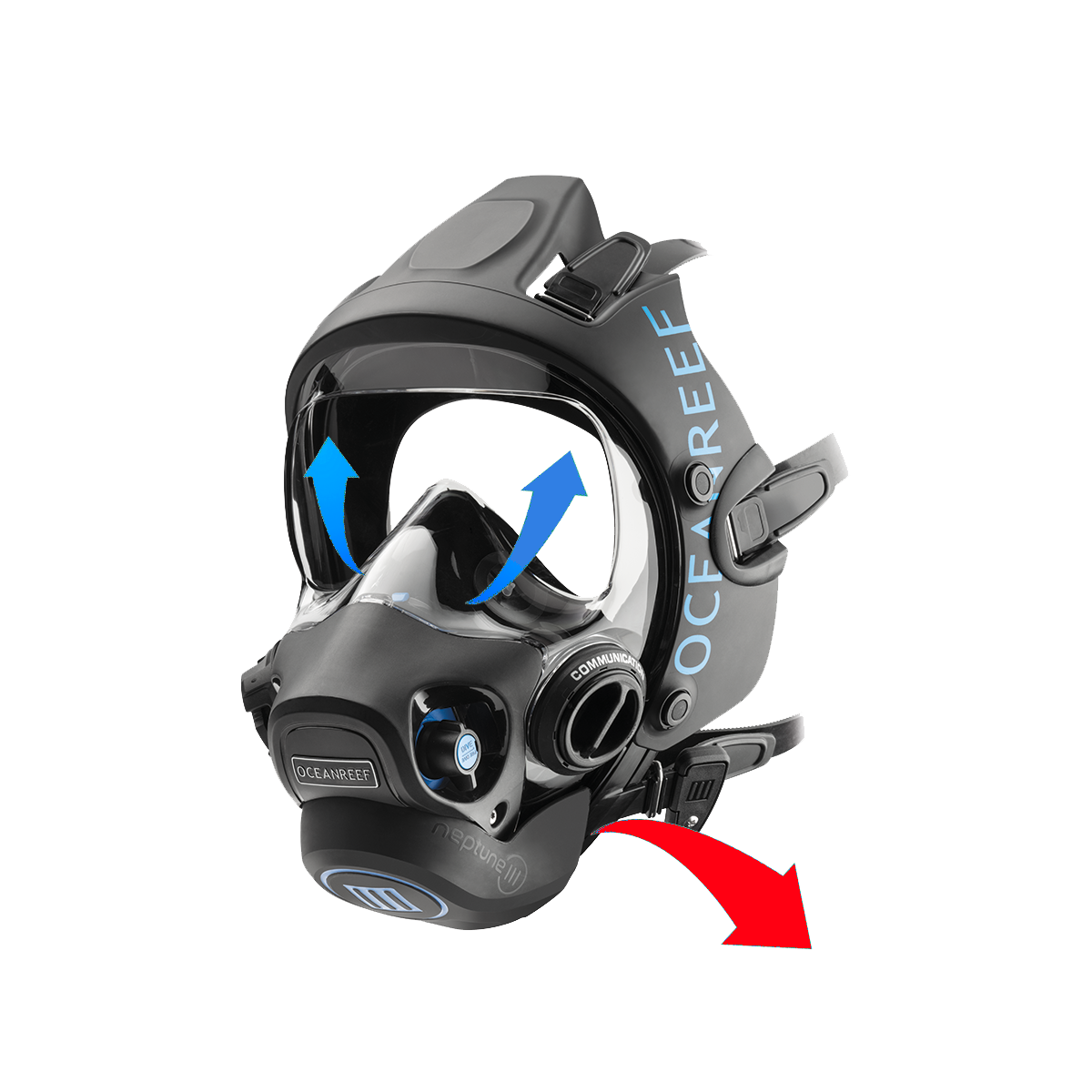 AIR CIRCULATION
Air circulation is achieved with an orinasal pocket so that CO2 build-up is not mixed with fresh air.
One-way circulation keeps mask clear.
Rely on our affiliated Diving Centers along the amazing Italian peninsula. 
Integrated Diving Mask (IDM)
training videos
In order to become a real diver, you need passion, commitment, good teachers and a lot of training. Nevertheless, you might be left with some doubt! This is why OCEAN REEF has created this playlist reviewing step by step all the movements and the basic precautions needed for a completely safe dive. Videos are intended as a support to Reading the User Manual and proper training with certified professionals.
OCEANREEF collaborate with a diverse group of individuals who share our passion for ocean conservation and exploration. Our ambassadors are a collective force of ocean advocates, scientists, adventurers, and artists, each bringing their unique expertise and enthusiasm to the forefront of our mission.