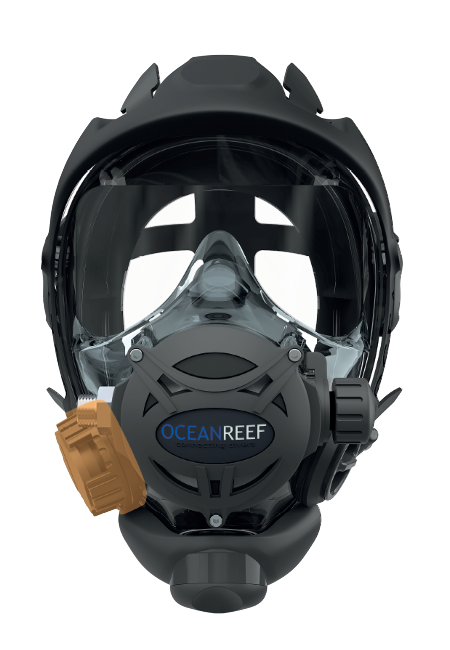 SURFACE AIR VALVE
Easy to grab, sturdy design.
Large air vents.
Allows IDM divers to breath ambient air when at the surface, without having to take off the mask.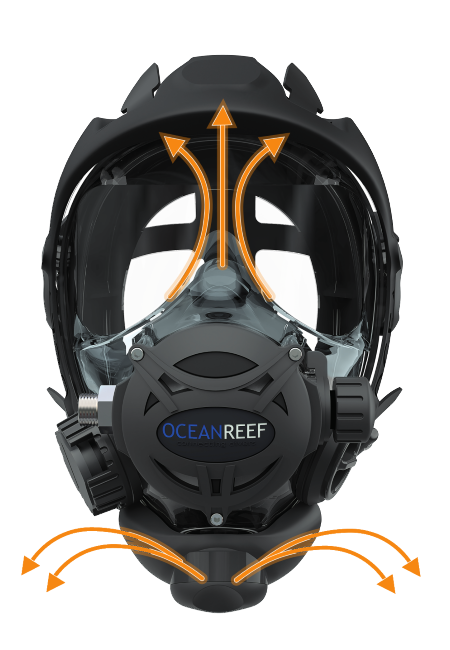 AIR CIRCULATION
Air circulation is achieved with an orinasal pocket so that CO2 build-up is not mixed with fresh air.
One-way circulation keeps mask clear.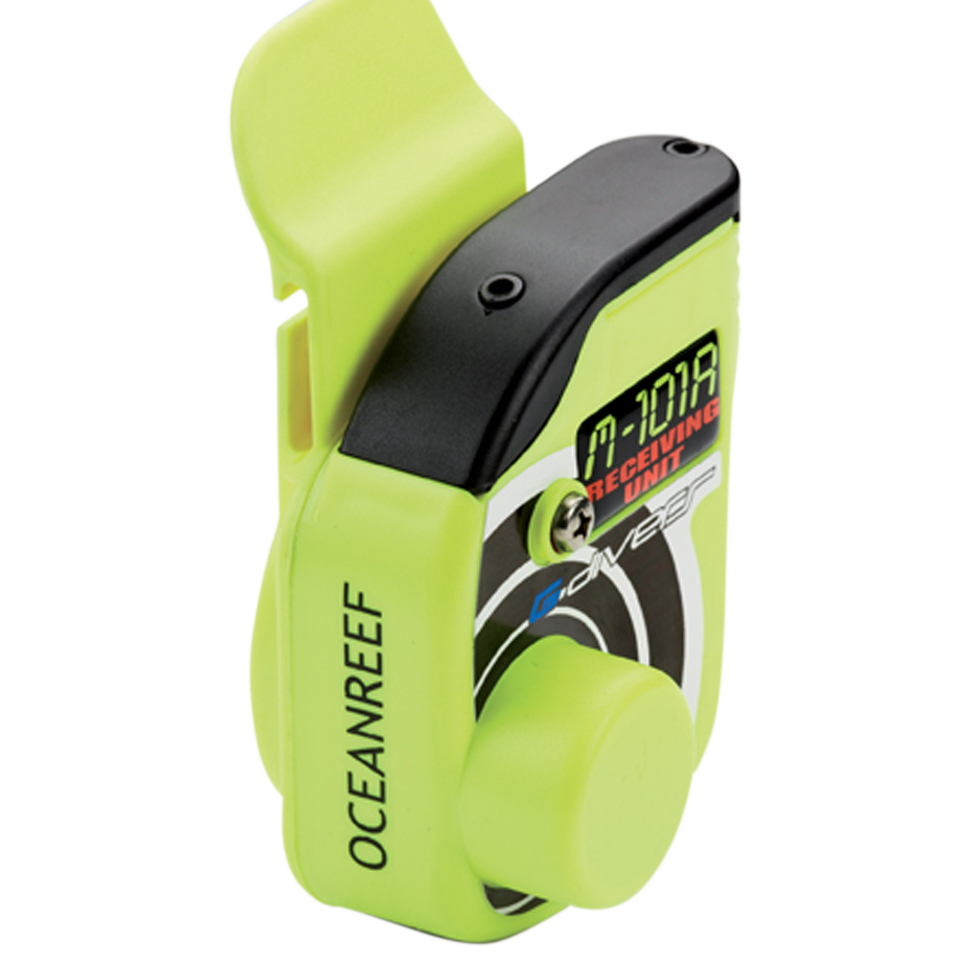 The M101A G.divers is a receive-only unit operating on one channel. The M101A fits on any conventional mask strap or
View product.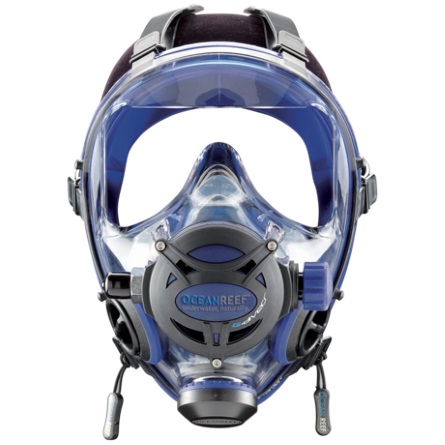 The GDivers series IDM (Integrated Diving Mask) is the perfect mask for the sport diver. Suitable to start diving (proper
View product.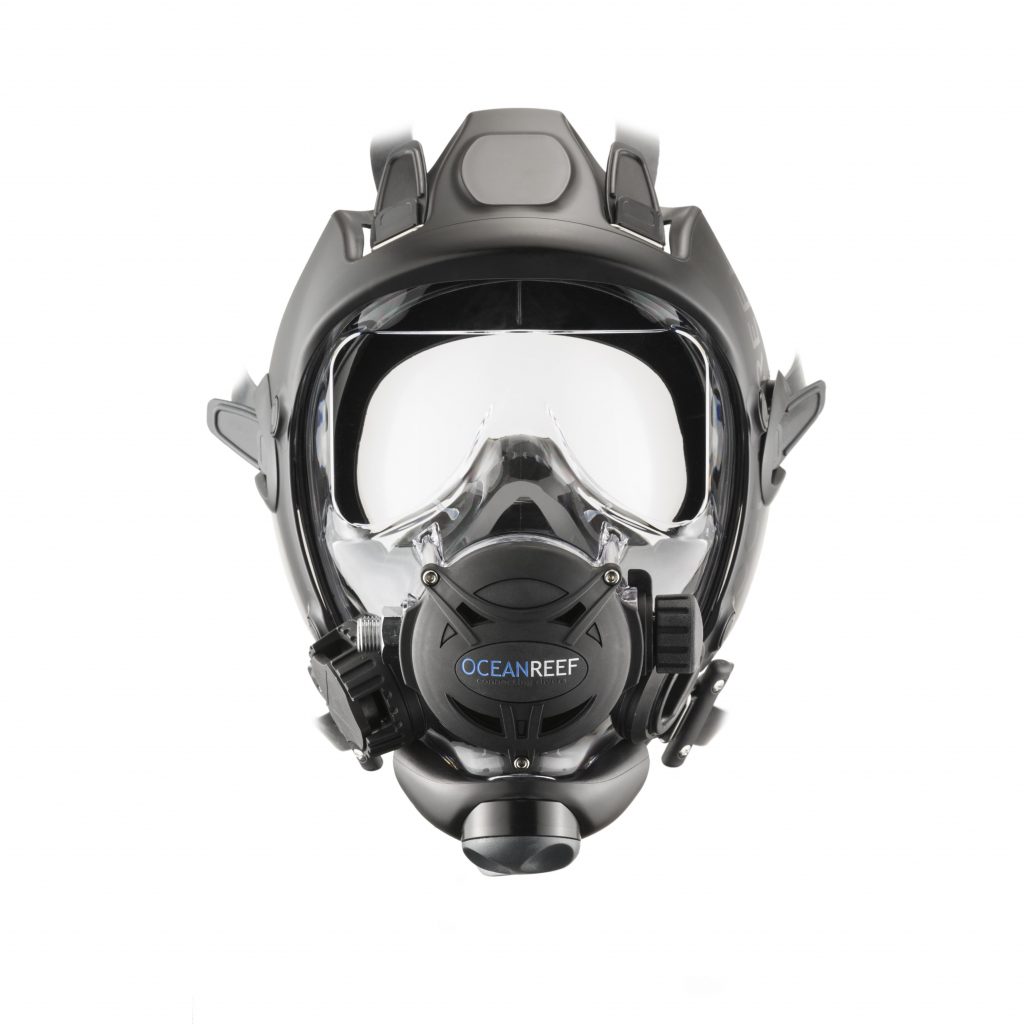 Our newest Integrated Diving Mask system: the Space Extender, is the mask for the avid diver, advanced adventurer and diving
View product.
Integrated Diving Mask (IDM)
training videos
In order to become a real diver, you need passion, commitment, good teachers and a lot of training. Nevertheless, you might be left with some doubt! This is why OCEAN REEF has created this playlist reviewing step by step all the movements and the basic precautions needed for a completely safe dive. Videos are intended as a support to Reading the User Manual and proper training with certified professionals.
Follow OCEAN REEF latest news and content on the social media.
MESTEL SAFETY Srl | Via Arvigo, 2 | 16010 S'Olcese (Genova) | T. +39 010 708 2011 | F. +39 010 708 2099
OCEAN REEF Inc. - 1699 La Costa Meadows Drive, Suite 101 - San Marcos, California 92078 USA - F. +1 760 744 9525 P. +1 760 744 9430